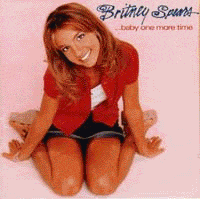 Hi Again, as promised I am back with my first review for 2014 :) I am going to talk about Velvet Diamond Nail Polish by Misslyn which I bought during the festive season and wore for New Year's Eve :)
I was searching for some cool glitter polishes for new year but couldn't find anything suitable, so I settled for this polish as it contains dusts of glitter in it and is a sort of pinky shade. I matched it with a pink poloshirt, under a silver sleeveless tunic, pink leggings with black lacey tights and knee high boots :) I will recreate the outfit and take some photos as soon as I get some time :) BTW, the reason for Britney on the left is below ;)

On to the polish... This shade of dirty pink with lots of tiny glitters is really easy to apply and two coats are enough for perfect coverage. It also dries very quickly! I must say that the final color matches exactly the one in the bottle. As for durability, so far I have worn it for 3 days and there are no signs of chips ((except for the fact that I am loosing a nail as it is breaking :((( and the break line doesn't show!) What I didn't like about this polish is the feeling it leaves when dry. It gives the nails a sand-paper feeling to them which makes me touch my nails constantly. I solved the problem with some topcoat :P The glitters seem to be somewhere between silver and pink but are not exactly the same as what we are used to.These kind of shift there color all the way to a yellowish gold tone according to the light but the shift is really subtle that it is hard to notice.

Overall, I love it's final look and the quick dry thing. I would definitely buy another shade if they had more of this kind even though I don't like the raspy feeling but that is toned down with some top coat :)
I award this polish my complete 5 Diamonds and if you have a store that stocks this particular one, don't hesitate to buy it because it is a good find :) Here are some pictures (the lighting is a bit awful as the skies are grey here)
Keeping it simple and elegant for NYE :)
Close-up of the color.. the glitters range from gold fleck to silver and pink!


What do you guys think? Would you be trying this polish if you found it in stores?
Before I leave I will link a little track from Britney Spears who is my personal Idol .. I don't just love Kpop :) I grew up with Britney in my ears alongside the BackStreet Boys and a little walk down memory lane every once in a while doesn't hurt, but today I want to share with you, Brit's latest MV :) Hope you guys enjoy it :))
Till next post,
Saranghae :)
Pauline