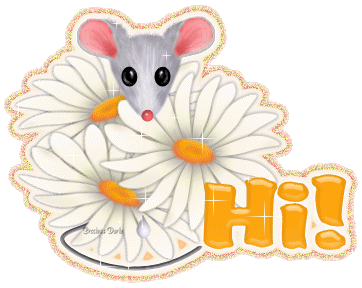 Hi again. As part of the chane in the schedule of topics, product reviews shall be published every wednesday. I have quite a few products that I want to share with you and am going to start with a hair product from Etude House - Silk Scarf Hair Moisture Pack.
I have gone through a full tub of this product and found it really amazing.
It is meant to restore shine and moisture to your hair and also helps in nourishing it and combating frizziness.
For best results this product should be used in conjunction with Etude House : Silk Scarf Moisture Mist which I shall be reviewing in another post.
Let me talk about this little treasure today.
Below are some picture of the product:
Here are some close ups of the real tub. I really like the packaging but I am not in love with the way you have to scoop out the product from the tub. You have to dig into it litterally and it gets under my nails which is a bit annoying. There are directions in english as well for us who don't understand korean.. mine is still a bit of a mess, even though I can actually read all the characters. The cute bow holding the lid in place makes it look so princessy :)
The product smells really nice and floral, it's not too sweet and is not over powering but leaves the hair smelling awesome even after a good rinse which is a plus.. I love nice smelling hair :) The consistency is somewhere between runny and creamy, I can't exactly put a finger on it, and is pink :)
As you can see I have gotten through the whole tub! I must say that a little goes a long way and this one tub lasted me over 6 months where I used it once a week. It's effects on my hair were amazing. I could do without trimming my hair for weeks simply by using this. All the split ends disappear and my hair looks really healthy and feels really smooth all week long. I tried using it on it's own for the five minutes as directed on the bottom of the tub, but the results weren't amazing so I lengthened the time to half an hour and results were better. Add to it the moist mist and there you go, hair is completely controlled and I did not need to blow dry it, which is even better to keep it healthier and delay damages to the ends. I found that by using the hair cap that came with the Hair mask from the same line, I could continue the day's chores without any of the product getting in unwanted places (eyes and such) and the heat that is generated from the scalp helps the product to be better absorbed by the hair.
Does exactly what it's meant to do. Restores moisture to the hair, repairs or rather prevents damage to the ends, makes hair look shiny and smoother, smells really nice without being too overpowering, and helps me go by without blowdrying my hair.
It needs more than 5 minutes in order to achieve good results, and it is annoying to have to scoop the product with your hands as the product sticks under the nails. A hair cap should come along with the product since it needs to stay on for more than 5 minutes.
The positives by far out do the negatives so I think everyone should get her hands on this product and I shall be repurchasing this item soon. Currently I am reviewing another hair care product line which I will talk about at a later date, but so far this one product has made it into my essentials list.

I got my Silk Scarf Moisture Hair Pack from W2Beauty for $14.28c. If you wish to get your hands on it, just click on the W2Beauty link on the right hand side which will direct you directly to the store and let Alice know that you read my review. If you have any questions don't hesitate to contact her, she will be more than willing to help you in anything you need :)