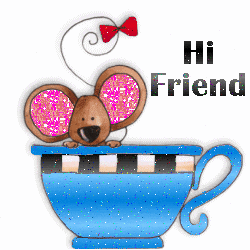 Welcome to another Fashion Friday and today I am going to talk about scarfs :) These scarfs that I want to share with you today are completely hand made and knitted with the latest novelty yarn on the market called ruffle yarn. I bought two pack from Lidl and they had instructions on how to do them inside the packet so being the crafter that I am, I gave them a shot.
That is one of the packs in shades of grey. It came with four 50gram bundles and the instructions said that with 200grams you can complete a full scarf. Along with this I purchased another pack in shades of blue and green. I followed the instructions using the bluish pack and then decided to try out a different way of doing it with the grey ones. Here is the result:
The blue one is worked sideways, where you pick up the stitches according to the length you want the scarf to be, whereas the grey one was worked in the traditional way, from top to bottom, where the first row determines the width of the scarf.
I will post a tutorial on how to work with ruffle yarn in the coming days, for all the knitters out there :)
I tried out the scarfs with a purple top and I must say that both colours matched in. I don't intend to pair them with purple (at least not the blue one) but here are some pictures on how they look:
As you can see, the blue one ruffles differently from the grey one :)
I am going to pair these scarves with light coloured clothes, for example white or cream tops or dresses that are so in fashion this autumn, and am thinking of tying them with a coloured brooch or maybe a ribbon. They will look great without the brooch when worn with blouses or blazers too. You can really be creative with these kind of scarves, even when choosing the material with which to work them as the ruffle yarn comes in an endless variety, some even have glittering thread in them.
Please look out for other Fashion Fridays where I shall be incorporating these two scarves in the looks :) And for my local followers who are not into knitting and would like to have these kind of scarves, all you have to do is go to a craft store and purchase enough ruffle yarn and make contact with me, I will be glad to knit them up for you for a very small fee (for the time taken to knit them).
Well, that's it for now, see you again next Friday with another Fashion post :)
Saranghae,
Pauline