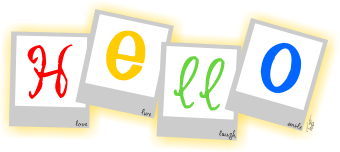 This is going to be a new section where I shall be sharing with you my fashion hauls and wish lists from my favorite stores. I wanted to start it off by sharing with you some bracelets that I have been eyeing lately and which make beautiful accessories for fall :)
I hope you will enjoy this section as much as I enjoy preparing it and any comments are welcome :)
I have just purchased a white button embelished dress and am waiting eagerly to receive it and in the mean time I was checking out some bracelets to match it. I have already bought some necklaces, a scarf and a hand bag to go with it. Nothing has arrived yet but as soon as I get them, I will share them with you. Can't wait!
Here are a few links to the items I have just placed on my wishlist:
This cute bracelet is an ideal match for any light coloured dress. It is ideal for any time in between Spring and Fall when the tops range from three quareter sleves to spagetti straps or even strapless. It fills up the wrists and if yours are tiny like mine, it will make them look fuller and less bony :)
This one would also match most garments especially classy ones, but it will make any outfit look more elegant and classy. I think this is an all year rounder and can go with everything but mostly blouses and dresses because of its classy look.
This is the last one for today that I a have got my sights on. I am not quite sure whether I should pick one in particular or just get all three of them. This one is an inbetween classy and casual, the gold tone makes it a little more rich that if it were silver.
What do you think? Would you buy them all or do you have a favourite pick? Let me know in the comments below :) In the mean time should you wish to go ahead and get them for yourselves, all you have to do is click on the pictures which will take you directly to the products :)
Till next Friday,
Saranghae,
Pauline