Hello Everyone!!! I just stopped by to update you on my most recent haul at
BornPrettyStore
:) I picked up my parcel this afternoon and I couldn't wait to share what I got with you :)
Basically I ordered 3 Holographic polishes, and 4 patterns of embossed nail art stickers, 2 mini sheets of nail art decals, and 1 big sheet of feather nail decals. To my surprise I found a mini sheet full of Hello Kitty decals in the package :) How cute is that!
Here are some pictures of my new stash :)
This is what I took out of the parcel envelope :) The big wrapped items are in fact the nail polishes wrapped tightly so they won't break :)
Without flash. There are the holographic polishes :)
With Flash, you can see the shimmers :) they 6ml bottles
This is the whole stash :)
These are Feather water decals :)
There are 4 sheets of embossed nail stickers, 2 in gold and 2 in silver
Gorgeous flowers :)
Silver Stars
These Hello Kitty decals came as a present I guess :)
I can't wait to try them all out :) I will be linking the favorites in my Nails Page which you can find at the top of the blog, just under the banner. So far I already linked the holographic polishes there. Don't wait too long to get them if you like them as they are currently on sale. If they weren't, they would be too expensive for a 6ml bottle so HURRY!!!!
Mini Store Review:
This was the first time I purchased stuff from BornPrettyStore and I was a little edgy. I received my items in less than a week and the parcel was registered, something that I really appreciated. Customer care is good, all my emails were replied to in a reasonable time frame and I really liked the receipt of the extra nail decals pack. I wasn't expecting it as this store is not that kind of store which sends samples and stuff, so I was really pleased. I have to say that I was positively impressed by the service and that I will be purchasing more stuff off their site. I do mind that their prices are a little steep but when they do the flash sale, things get really worth it, plus they have a good load of Nail art tools which is great :)
My Store Rating: 4.5 Diamonds (0.5 less due to certain steep prices)
I will post reviews as soon as I try the items out and I will also post a few tutorials on how to apply the nail decals so stay tuned. In the mean time check out
BornPrettyStore
for your favorite polish :)
Till next post,
saranghae :)
Pauline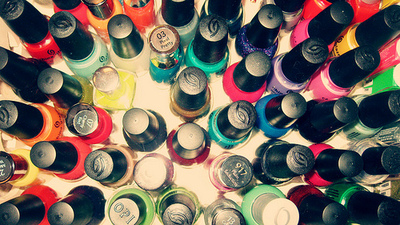 PS: Happy Birthday to SHINee's Maknae TAEMIN :)