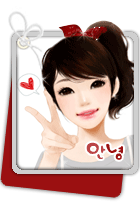 Hello everyone! Time for another Etude House Review. This is the first Hair Care product from the Silk Scarf line that I am going to speak about. I have already tried the Moist Pack and the Moist mist and I can say that they are wonderful. The Double Hair Care Mask is equally amazing. Here is a little about the product:
Basically the mask consists of a Hair Treatment and a Hair Cap. The hair cap is supposed to contain an essence. First you have to apply the hair treatment from root to tip and then you have to put on the cap and give your scalp a 5 minute massage. You should leave the cap on for at least 15 minutes.
Here is my experience:
Pictures were taken in the bathroom.. please don't mind that :P


First I washed my hair with the Missha Oriental Dong Baek shampoo. I didn't apply the rinse as that puts on a coating on the hair and won't allow the treatment to penetrate. I rinsed my hair really well and gave it a little towel drying. Then I applied the Hair treatment. I didn't notice the notches in the packaging and had a little rough time opening the pack but then it came out. Here is how it looks, it smells rather nice as well, not too overpowering.
That is all that there was in the sachet but it served well for my medium hair length. After spreading it evenly and concentrating on the tips (that's were I get most of the damage) I opened up the hair cap. This was a little dry, I expected it to be wet in the Essence (at least that's what it said on the packaging). Anyways, I put it on and it fit well, gave my hair a little massage and let it stand for half an hour. I always like to leave treatments a little bit longer than stated.
This is how it is folded in the sheet.
And here it is all opened up :)

After half an hour, I gave my hair a warm rinse as instructed on the packaging and then a cold one. I was told that cold water seals the hair cuticle and traps the products in the hair shaft :) I left my hair to dry naturally as usual. Lately I am not using any heat instruments as I want to keep split ends at bay as much as possible. It is a little pain trying to grow long hair ! Anyways, the result was very soft and shiny hair. I put on a little moist mist from Silk Scarf to finish it off and after 3 days my hair still looks shiny and feels amazingly soft. Split ends also appear to be cured. They often come back on the 4th day after washing but those are usually the same ones opening up again.
Overall Rating:
Packaging: The packaging is really cute and has some english directions on one side as well. The notches should be a little bit more evident though and towards the top of the package rather than the bottom.
Product: The amount of product is adequate. It spreads well and has a nice subtle smell. The hair cap was dry, whereas I expected it to be soaked in essence. I have a little question on it but it serves its purpose well and I even got to wash it clean and dry it up. I will use it to protect my hair while showering :)
Effects: The mask says that it is for perm or died hair. Mine is died on the reddish side so it is good for me. I really love how it left my hair shiny and silky smooth. I also left a hint of a flowery fragrance which I enhanced with the Moist Mist.


This product deserved my 5 Pink Diamonds and I will buy a few more of these.
Where to buy:
You can get your hair mask from
W2Beauty
where shipping is completely free and you are sure to be getting the original Korean products :) Alice will help you with all questions you might have! You can tell her that I personally recommended this to you :)
Till next post,
Saranghae,
Pauline