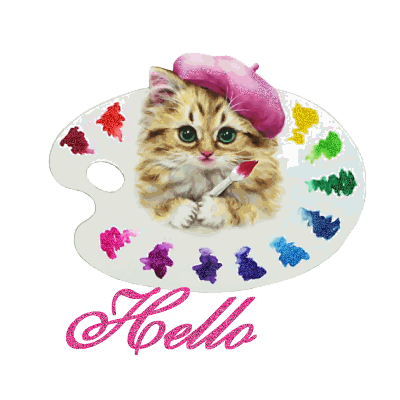 Hello everyone!! Manicure Monday is back with a twist. I have spoken about some nail breakages I got a few weeks ago and now my nails are in a much better shape as I waited for them to grow out and even them out. My nails are still short by my standards so I just can't do manicures as usual. In any case today I want to share with you an idea for short nails.

Short Nails call for Light colour polishes especially if your nail bed is short. I don't have a short nail bed but I am so used to long nails that the moment I cut them down to my fingers I feel bad. In order to give them a little something to boost them up, I decided to go through my stash in search for a light colour. The Etude House polishes are light colours but are very opaque and show up a lot so they didn't qualify. I found an old bottle of shimmery pink polish that is very translucent and decided to give it a go. Here is the result:
Can you tell that I broke the middle finger? It started breaking from the side just above the skin and I had to let it grow a bit before I could cut it, because the breaking line went straight into the skin and it would hurt like hell! And I had the same happening to the other hand as well. Probably it is all due to the house work that I do every saturday :(
The colour is a very translucent pink that shimmers into purplish hues. It is not exactly a holographic polish though. I tried to capture the shimmers but it's not that easy. The shimmers are more visible in sunshine rather than in my bathroom light :) The above was done with just two coats of the polish, without base or top coat. It show as if there is nothing on my nails except when I move my hand around and it shines. Quite a nice effect, it's a pity that I am running out of this particular shade.

Any short nail SOS... just leave a message and I will do my best to help. :) Remember to always go for a light colour so that people don't notice that your nails are this short, especially if you usually have long nails like myself. And another
DON'T
is leaving broken nails among long ones. They look terrible and give the impression that you are a Nail Biter (no offence intended here)
Anyways, I hope you found this useful in some way.. Short Nails = Short Post :)
Till next post,
Saranghae,
Pauline