Hello Everyone! Here is the first review for this week :) Today I want to talk to you about my experience using Lioele's Triple the Solution BB Cream. I have quite a few samples of this BB Cream which I received with orders of other cosmetics and I was dying to try it out. I waited till I was in Belgium though because I never wore any BB Cream before and I was afraid that the colour wouldn't match and people will think I look crazy!
So a little about this product:

It's special BB Cream which works greatly in Whitening & Wrinkle Care & UV Protection. It's natural looking coverage lets your skin look healthier and smoother. Not only brightens your skin tone, but also protect it from harmful UVA/UVB. With a little volume of BB Cream, it hides most of skin trouble. You can have most flawless complexion.
As found on http://en.lioele.com/board/product_view.php?num=17&cate1=2&cate2=1
Recapture the radiance of your youth with the
Lioele Triple The Solution BB Cream
and get beautifully
flawless skin
. This Triple the Solution BB Cream is a three-in-one makeup and skincare formula with
whitening, wrinkle care and sun protection
. The natural healthy yoghurt powder and hyaluronic acid in this Lioele
anti-aging day cream
moisturizes your skin. Formulated with tangerine and strawberry extracts, this Lioele skin cream whitens and
lightens the skin tone
over time.
The fermented yogurt component in the Lioele Triple The Solution BB Cream offers a tight hold, making the cream work deep into your skin. The SPF 30 PA++ in this Lioele anti-aging cream protects your skin from the harmful UVA and UVB rays. It not only filters out the UV rays, it nourishes your skin while
hiding most skin troubles and blemishes
to shade and even out skin tone for a perfectly
clear and even complexion
.
This Lioele BB Cream helps to
prevent the appearance of fine lines, wrinkles, blemishes and freckle
s. The
non-greasy formula
of the Lioele Triple The Solution BB Cream leaves your skin looking fresh and vibrant.
Here is my experience using this BB Cream :)
As already mentioned, this was my first time trying out a BB Cream. I am not very fond of make-up bases, concealers and foundations because I tend to actually feel them on my skin all day long and they make me too self conscious, besides I don't consider myself as in need of hiding my own skin. Curiosity killed the cat and I decided to give this BB Cream a try. Here is what I noted about it:
The first thing that I was so worried about was the colour. I was so relieved when it matched my skin tone! The coverage was somewhere between very light to medium. It depends on how much I applied though. I was extra careful not to overdo it! So far as application goes, it was quite easy. The sample has a tear at the top which tears up fast and all I had to do was run my fingers slowly along the sachet to get the product out in little bits. Blending the product with fingers is fairly easy, considering that I have no practice with this kind of thing.
Here is a picture of me without BB Cream:
Excuse the lighting because it was behind my back. I had just arrived at the hotel there :)
And Here is a picture of me with the BB Cream:
Can you see the difference? Colour-wise not much as it blends in really well, but my skin looks more as one whole thing with this BB Cream.

I wore it for 10 hours and notice that it held really well but I had to be careful not to touch my face as the first time I did that, some of the product actually transferred to my fingers and I was scared stiff about creating streaks in the whole appearance. Thankfully, no streaks were created, but I did spend a whole day conscious on where I placed my hands! Its oil control was really good and I didn't get an shine after 10 hours! I don't consider my skin to be particularly oily but lately I was using a toner that was causing my skin to produce some oil (needless saying that I discontinued using it and am limiting its use to makeup removing before I use a better cleanser) As time went by, I noticed some pulling on my skin but I was not sure whether the BB Cream was actually drying me out or whether it was my super self-consciousness. Either way, after around 5 hours of wear, I was getting the urge to stroke my cheeks, (Which I didn't for fear or damaging the makeup) and I sorted that out by patting my fingers along the pulling parts. Overall my face felt really smooth and didn't show any signs of my wearing the BB cream, (unless you looked up close and looked specifically for it) which is really good as I don't like the look that people get when their cosmetics are conspicuous on their faces (except those that are meant to be visible).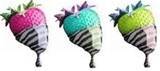 This is how the product looks, straight out of the sacket
Here is a close-up of my skin with BB Cream
Good Colour tone that matched my skin
Coverage is light to medium and can be built up
Long Wear (10 hours is one long day!)
Good Oil Control (no need to blot, and no shine even after 10 hours)

Tends to pull on my Cheeks a bit after 5 - 6 hours wear
Transfer to fingers if you touch your face
I will consider purchasing the full product after I review some more samples that I have stashed away. So far I was very pleased with the result. (I don't think I will be wearing a BB Cream for more than 8 hours though)

The reason why I am so undecided on the rating is the fact that I can actually feel it on my face if I think about it long enough. This may be due to my never using anything of the sort before because all overall face make-up tend to have that effect on me. (Day cream also gets a tad annoying at times) But the major turn-off about this BB Cream is the fact that it can transfer to fingers when touched and that gets me scared stiff of getting patchy make-up so I have to stay on the look out of where I put my hands. Other than that, it's a 4 star product!
I must admit that the second day using this BB Cream felt better, maybe because I was busy running around in Museums and my attention was so far away from my face :) I wore it from 8 in the morning till midnight on the second day... A whole day of running around in the brisk Brussels air and a 3hr flight back home! The picture above was taken on my second night at the hotel, after a full day of conference meetings.
I almost forgot to tell you from where you can get hold of this product! You can purchase your tube from Pretty & Cute, a link to the store is found on the side bar :)
That's about it for today, I hope you found this review interesting and useful!
Till next post,
Saranghae,
Pauline