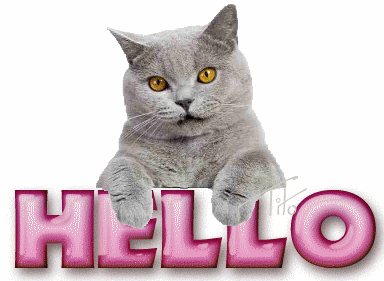 Today I have another review from the Dermika Product list. This one is called GOLD 24k and is an Eye Cream sample which I got from The Dermacare Clinic (Malta).
This is the reception of the clinic... cute eh :) And before I move on to the review, all Locals are invited to the OPEN DAY which is going to be held on the 21st September 2013 at the Clinic :) Details can be found on their website
here
:)
Here are photos of the sachet:
I will reproduce the description as it is not clearly visible on this photo!
Youth Cocktail
Under-Eye and Eyelid Cream
A very intensive luxurious cosmeceutic product with a light and quickly absorbable formula. It is designed for mature eye contour skin care. It contains the latest generation of ingredients that stimulate collagen and hialuronic acid synthesis, improve lymphatic drainage and reduce "bags" and dark circles under eyes. the cream provides a record wrinkle smoothing effect and firms the skin in the eye contour area.
I already have my own eye cream which I use on the under eye parts and it has good effects, but since Ruth gave me two sachets of this eyecream, I decided to try it out and write a review. I must say that this cream is really good, I just finished the first sached after 3 weeks of consecutive use and I am very satisfied... when I miss out I notice the difference. I opened up the second sachet to finish that one too :) Truth be told Ruth gave another type of eye cream to try so I am very looking forward for that one too.


On to the review. As like all other Dermika sample sachets, the packaging is extremely functional with the two tear-offs, and English explanations. The contents seemed to be inexaustible when I first tried it out and you don't need more than a small tiny drop on a finger nail to go around both eyes. I applied it both in the morning and before going to sleep for a better effect. The texture of the cream is firm and has no smell, which I really like and just as described on the packet, the absorbtion rate is excellent. I only wait two minutes before applying my eyeshadow on a dry eyelid in the morning :) I noticed it serves as a good base for eyemakeup as well... hmmmm As for reducing eyebags I can confirm that 100% .. they don't exactly vanish but at least in the morning my eyes don't look like chicken arses. Dark circles are not my problem thank goodness so I cannot testify for that, but all in all this cream is just perfect. I love how it doesn't leave a shine after it is absorbed and how it reduced next to zero my crows feet :P I have some wrinkles around my eyes due to facial expressions and using heavy eyemakeup nearly every day doesn't help. Nowadays I am down to one colour eyeshadow, mascara and every now and then some eyeliner.
This product gets my full 5 Pink Diamonds because I really love using it. It has no smell, highly absorbable, reduces eyebags and wrinkles almost immediately and doesn't make skin shine. Too bad I already have a full product of eye cream that is equally good and doesn't want to reach the bottom! I would buy this product even if it is designed for mature skin. I matured my own skin through the use of heavy eye makeup so it would be useful.
Where to buy:
If you are a local (Maltese or Gozitan) you can get yours from The Dermacare Clinic in Hamrun. Directions can be found on their website
here
. Ask for Ruth or Rachel, they will help you in all your needs with the brightest of smiles I have ever seen in a Clinic. (Usually they all look like witches with a bad night's sleep hihihi)
If you are not Maltese.. you can look for it online.. I am sure you will get your hands on it in all European Beauty Clinics as it is a relatively new product.
Let me know what you think, comments and questions are very welcome and don't forget to follow with G+ and Bloglovin :)
Till next Post,
Saranghae,
Pauline