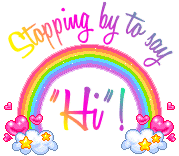 Hello everyone! I didn't post the weekly manicure last week, so I shall be making up for it this week. I will try to post two manicures. Let me show you what I had prepared last week. The theme is Sailor Jupiter and features a polish from the Ice Cream nails collection by Etude House and Nail Stickers from Born Pretty Store. I tried to portray the classy side of Sailor Jupiter so this look has a rather sophisticated appearance.
Products used:
Lioele Nail hardener
Etude House Ice Cream Nails in Green GR401
Nail Stickers in Gold
Here is how to do it:
1. Prepare your nails with a base coat and make sure it is completely dry.
2. Apply one thick coat of Green Ice Cream polish and allow to dry completely. This may take some time
because of the thickness of the polish.
3. Choose a design from the sticker sheet and carefully peel it off and stick it onto your nail. Make sure to
press all the edges firmly.
4. Complete the manicure by applying a generous coat of top coat so as to seal the nail stickers in place.
Different Lighting to try to capture the real colour of the Green Polish.
Now you are ready to hit the streets :)
Where to buy:
You can get the Lioele Nail Hardener from Pretty&Cute by following the link on the side bar.
Get hold of the Ice Cream Nails by Etude House at
W2Beauty
by either following the link on the side bar or click on the link
here
:) Don't forget to insert
2862205
in your registration form for a $5 voucher that you can use instantly.
As for the Nail Stickers Click on the pic below and go shop :) And don't forget to use Coupon code PCLG10 to get everything in your shopping list 10% cheaper!
My thoughts after a week:
The polish is the exact same colour as appears in the bottle and the stickers lasted pretty well for a whole week. One has to be careful with regards to the edges. Make sure that they are completely sealed with the top coat! I really recommend all the products that I used for this manicure as the result was very satisfying!
Here is a matching makeup look:
Basically all you need is a black liner (I used Maybelline Master Drama), Black Mascara (Maybelline One by One), Green Eyeliner (Lioele Jewel Eyeliner in Aqua Green), A pale green eyeshadow and some body glitters in gold.
I hope you enjoyed this post, till next one!
Saranghae,
Pauline