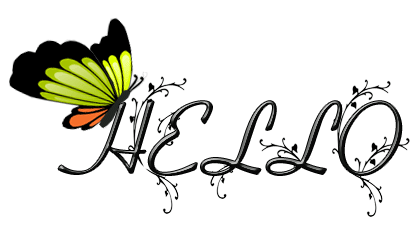 Hi Everyone! I am back with reviewing :) Today I will be reviewing the Missha Oriental DongBaek Shampoo and Rinse Set which I bought from W2Beauty Store.
Here is the description as found on
www.misshaus.com
:
Daily hair care nourishes and strengthens for shiny, healthy hair.
Made with Camellia Oil to treat hair and scalp.
How to use:
For Shampoo:
Get appropriate amount and massage into wet hair and scalp.
Rinse thoroughly with water.

For Rinse:
After shampoo, get appropriate amount and gently massage into wet hair.
Rinse thoroughly with water.
Ingredients:
Camellia Oil, Licorice Extract, Korean Angelica Root Extract, Jojoba Oil, Argan Oil, Hair Filler Complex, Portulaca Oieracea, Plygonum, Multiflorum Root, Burdock, Gingko Leaf, Peony Root, Safflower Extract
The above is the set I got myself from the front and the back. In truth the Rinse (white bottle) was in the centre but I took it out to have a look and didn't place it back in it's place :D I tried these out twice so far and I must say that I really like them. Given that I do not wash my hair more than once a week, the effects of the shampoo and rinse are not so evident, however I did notice a little more shine in my hair :)

Here are is my opinion:
Packaging:
The overall packaging is made of strong translucent plastic with those cute flowers on it and the Gold lettering makes it look so high end :) The bottles themselves have Camelias outlined all over the from and Gold lettering to complement on the front. And what is very practical about them is that they stand perfectly still upside down which is very useful when you are down to the last bit of product. They also came individually sealed with a black sticker with a golden Misha written across.
Shampoo:
The shampoo has a particular smell, somewhere in between citrus and jasmine but it is faint. It has normal shampoo consistency which is slightly runny but a little product gives a real good lather. I shampoo my hair twice to make sure it is really clean and I must say that this particular shampoo cleans really well, better than all others I have used so far! What I noticed that I didn't excatly like is that it doesn't leave the hair feeling smooth even when wet and it calls for a conditioner. I also hate the fact that the literature on the back is entirely in hangul. I can read all of it but when it comes to understanding what I read, I am hopeless and have to resort to google translate. (I am still learning Korean hihi) I haven't found the time to do that yet but I plan to do it for the sake of you all :)
Conditioner:
This rinse has no smell whatsover, or let's say that I did not detact any. It is slightly more viscous than the shampoo which is normal with conditioners and you do need quite a bit of product to go around all the hair, especially with medium length hair like mine. It doesn't exactly make the hair feel soft but it does feel smooth and light. I left my hair to dry on its own (without blowdrying) and the frizz was reduced from normal. (I did not add any leave-in products to see the effect of the rinse on its own). The literature is all in hangul, same as with the shampoo.
Overall:
I noticed an increased shine in my hair and the frizz was reduced without the need for a leave-in product. I still think that I need to use something else though for a nice finish, but I think that the final effect of the rinse is good. I am not so crazy about the literature on the bottles and I would have expected a little more softness in my hair, but I love the cleansing efficacy of the shampoo and also noticed that after two days my hair was still clean and somehow less frizzy, which is perfect. I assign 4.5 diamonds to the shampoo and 4 to the rinse, (I expected a softer finish and some kind of smell which compliments that of the shampoo).
I personally reccommend you to purchase the set as opposed to purchasing individual bottles because it is cheaper :) For only $23.80c you get a total of 600ml of shampoo and 300ml of rinse which is perfect :) Oh and if you buy it from W2Beauty, like I did, Shipping is FREE :) If you but the individual bottles they will cost you $11.94 each and they contain 300ml of product so technically the set gives you 300ml of Shampoo for free :)
You can purchase your set here:
Link
and don't forget to used the code
2862205
for an instant $5 voucher when signing up :) You can also go directly to the website by clicking on the banner on the side of the blog :)
Till next post :)
Saranghae
Pauline