Here is one of the reviews I have been promising you :) I am kind of sick today so forgive the briefness of the post :( Today I want to talk about Lioele Carry Me Handcream in Blueberry. I also have the one in Coconut which I will start using shortly :)
The product is described as:

Blended Vitamin E and natural fruit extracts, Specialized at anti-oxidation, Carry Me Hand Cream Lets skin become fresh and healthy. Coconut & Blueberry extracts Greatly Enhance water supply
on Lioele's Official website.

On the front of the tube it has a slightly different statement:
Lioele Carry Me Blueberry Hand Cream is blended Vitamin E and natural fruit extracts, this handy and silky hand cream soothes, moisturizes and protects your sking against dehydration.
The Hand cream comes in a 40ml plastic tube painted silver with pink details and has a very practical screw-on cap in the shape of a nut or a bold :)
When the tube is squeezed, it will turn back to its original shape and it can stand perfectly upside down on its cap so that the product slides downwards on its own.
it is rather a small package and fits perfectly in the palm of your hand which makes it easy to carry around :)
So on to my experience:
The cream is a light pink coloured composition between gel and cream. It is not runny at all and is not transparent like a gel. Here is a picture to further expalain: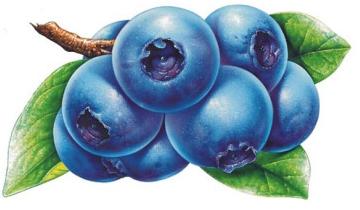 It has a smell of blueberries or rather berries, very close to the smell of a berry youghurt but not so intense. I thought it was going to become annoying as the hours passed but instead it is quite calming when you catch its smell everynow and then. So thumbs up for the smell which is not too sweet or too artificial!
A litlle goes a long way! The size of the tube made me think that it will run out rather quickly but then when I squeezed out the first amount of product I realised that you do not need much product to apply evenly and so the tube will actually last longer that it makes you believe. The cream is also waterproof, washing my hands with luke warm water (no soap) didn't remove the cream and it lasted nearly all day. In fact it is so durable that I only apply it once in the morning before going to work and once in the evening before going out :)
It has high absorbtion which is perfect for a fast life! I don't have time to wait on the handcream to be absorbed, especially in the morning. A few rubs and it is in, no more stickyness and the rings can go back on my finger and off we go. My hands feel really soft and smooth, no stickiness whatsoever!
Overall:

Packaging is cute and practical
Screwon cap is flat so tube can stand upright
Smell is gentle and natural (not artificial)
Only a little product is needed for an application
Waterproof and long lasting
Smoothes the skin and makes it feel soft
Fast absorbtion into the skin
It has a lot of natural ingredients in it but it also has Cetearly Alcohol in, so for those into chemistry and are not exactly fans of alcohol in cosmetics, this one may not be perfect. I don't mind a little alcohol in this handcream because there are so many leaf and flower extracts of different species that the only alcohol ingredient is overwhelmed.. but anyways this can be a con.
5 Pink Diamonds for this cutie :) I really love it!
You can get this gorgeous hand cream from W2Beauty by clicking here :) And don't forget to sign up using code 28622005 for a $5 voucher which you can used immediately :)

I will be trying the Coconut version but I am a little cautious about it though because I am afraid the coconut scent will be too strong. I will let you know later on, for now it is Blueberry :)
Let me know what you think of this handcream in the comments below :)
Till next post,
Saranghaeyo!
Pauline