Hello Everyone I am back with the weekly manicure :) This week is a cute but simple style and is more ideal for the younger ladies out there since it features Hello Kitty :)
So the products that I used are the following:
Lioele Nail Hardener
as base and top coat (as always... this is my all time staple and is starting to run out!)
Born Pretty Store
Holographic Nail Polish
in Number 1 (silver)
Hello Kitty Nail Stickers
courtesey of www.bornprettystore.com who sent them as a gift with my previous haul :)
How to:

To do this manicure I suggest you get yourself a pair of delicate tweezers for the stickers as they can be a little bit annoying to peel off the sheet! So here we go:
1. Apply base coat and allow to dry really well!
2. Apply 3 coats of the holographic nail polish... make sure that each coat dries well. This one dries fast but
do give it some time to avoid mishaps later on!
3. Apply nail stickers to your nails! I put 1 Hello Kitty Cat on each index finger and made them match, and
then I used all the cute tiny bows that were on the sheet on the rest of the nails, apply 2 on the ring fingers.
So technically this manicure features 4 feature nails :)
This manicure is bound to last some time because both the Nail hardener and the Holo polish are pretty strong. I am not so sure as to how durable the nail sticker are though! The shimmers are just gorgeous in direct sunlight, perfect for the beach :)

A little note on the Water Decals that I used two weeks ago, I just wanted to say that it's really really durable. It did not budge for the whole two weeks. Only the underlying polish started to crack up and it was the silver holo polish that I am using today. The water decal was also very easy to remove with normal nail polish remover so you don't need to buy yourself an extra product to remove it!
On to some good news :) I have already posted the Coupon that BornPrettyStore are running untill the 14th August for a 10% discount in my previous blog! That one is available for everyone. Today I am going to give my followers (bloglovin and Google+) a Coupon for a 10% discount off of everything which was sponsored by
www.BornPrettyStore.com
:) Make sure to write down the codes in the respective cases as the coupon entry is case-sensitive :)
On a different note: here is a picture of the upcoming Lioele Reviews :) so stay tuned and don't forget to follow with Bloglovin and/or Google+ :) We have already reached 1020 views up until a few hours ago and I am sooo happy I am thinking of sponsoring a giveaway myself, but I still need to get around working how it works!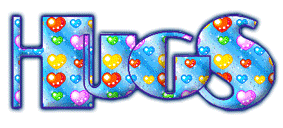 Thanks everyone for the support, I know a lot of you guys check us out and follow without subscribing but I would love to see more names under the subscriptions!